Location: Junagadh, Dist: Junagadh, Gujarat
Entry: Ticketed
Geo Location: Lat: 21° 31′ 47.72" N | Long: 70° 28′ 04.90" E
Category: Caves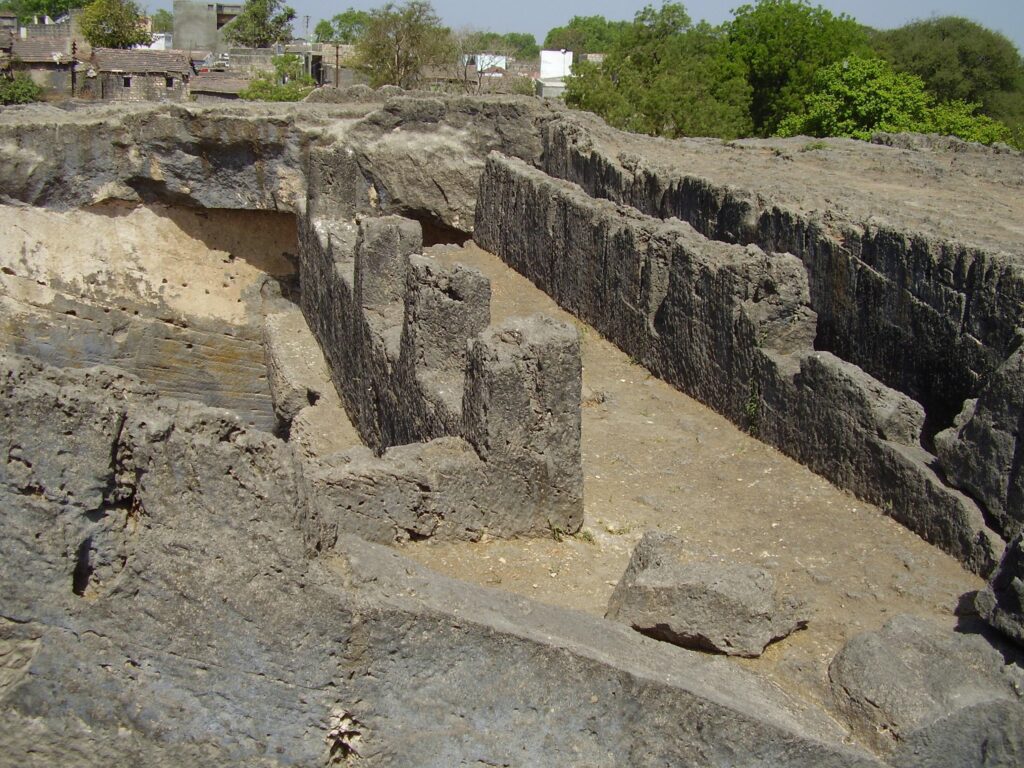 About Baba Pyare Khapra Kodia Caves
These caves derived their name because of their position close to the Modhi-Math popularly known as Baba Pyara. These caves are excavated in three distinct levels following the general terraced nature of the rock. The first and topmost, northern-most group has four caves. These have uniformly an inner hall and outer verandah with a pillared row. However, the largest cave at the west end has three separate inner cells with a common front corridor.
The second group of Khapra Kodia Caves lies to the south of the eastern end of the first group at a much lower level. It is an apsidal chaitya hall. The verandah of this hall has two cells with separate entrances flanking the chaitya hall. The six square pillars of the verandah have lion brackets and chaitya window ornament. The end walls of the verandah carry a winged lion carved in low relief. The northern and eastern flanks of the courtyard have cave groups. The northern group has double cells with a common front corridor and pillar screen. The main door lintels of the cells carry the auspicious symbols of the Buddhists, namely, Swastika, Triratna, Ankusa, fish, etc. There are two caves to the south of the courtyard. One of them has two back cells with a common front verandah letting into an outer court through two screening pillars. The other group has a frontcourt with a seat bench around it and an inner cell. The door jambs are not only decorated with auspicious symbols but also elaborate decorative designs flanked by curling rows of lions with heads turned back.
The third group has five sets of caves of which the second from the east has the largest squarish inner hall with a single octagonal pillar in the center as a support to the roof.